Knights of Columbus
The Knights of Columbus is the world's largest Catholic fraternal service organization. Founded in the United States in 1882, it is named in honor of Christopher Columbus and describes itself as being dedicated to the principles of Charity, Unity, Fraternity, and Patriotism. There are more than 1.7 million members in 14,000 councils, with nearly 200 councils on college campuses. Membership is limited to "practical Catholic" men aged 18 or older.
Councils have been chartered in the United States, Canada, Mexico, the Caribbean, Central America, the Philippines, Guam, Saipan, Japan, Cuba, and most recently in Poland. The Knights' official junior organization, the Columbian Squires, has over 5,000 Circles. All the Order's ceremonials and business meetings are restricted to members though all other events are open to the public. A promise not to reveal any details of the ceremonials except to an equally qualified Knight is required to ensure their impact and meaning for new members; an additional clause subordinates the promise to that Knight's civil and religious duties.
Fourth Degree
The Fourth Degree is the highest degree of the order. Members of this degree are addressed as "Sir Knight". The primary purpose of the Fourth Degree is to foster the spirit of patriotism and to encourage active Catholic citizenship. Fewer than 18% of Knights join the Fourth Degree, which is optional. A Knight is eligible to join the Fourth Degree after six months from the date of his First Degree, providing he has completed the 2nd and 3rd degrees beforehand.
Assemblies are distinct from councils and are led by a separate set of elected officers. The Supreme Board of Directors appoints a Supreme Master and twenty Vice Supreme Masters to govern the Fourth Degree. Each Vice Supreme Master oversees a Province which is then broken up into Districts. The Supreme Master appoints District Masters to supervise several assemblies.
Each assembly is led by a Navigator. Other elected assembly officers include the Captain, Admiral, Pilot, Scribe, Purser, Comptroller, Sentinels and Trustees. A Friar and Color Corps Commander are appointed by the Navigator. Assembly officers are properly addressed by using the title "faithful" (e.g. Faithful Navigator). Assemblies are numbered in the order in which they chartered into the Order and are named by the local membership.
In the 2007 fraternal year the Order gave US$ 144,911,781 directly to charity (1.1 Billion in charitable contributions in the last 10 years) and performed over 68,695,768 man hours of voluntary service. For their support for the Church and local communities, as well as for their philanthropic efforts, the Order often refers to itself as the "strong right arm of the Church". The Order's insurance program has more than $60 billion of life insurance policies in force and holds the highest insurance ratings given by A. M. Best, Standard & Poor's, and the Insurance Marketplace Standards Association.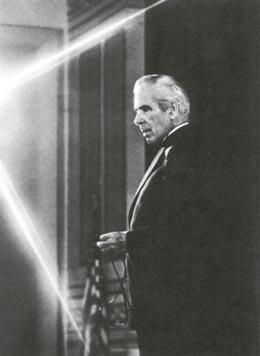 Sheen giving speech at the Supreme Council - Knights of Columbus in 1975