Catholic University of America
The Catholic University of America (CUA), located in Northeast Washington, D.C., is the national university of the Roman Catholic Church and the only higher education institution founded by U.S. Roman Catholic bishops. Established in 1887 as a graduate and research center following approval by Pope Leo XIII on Easter Sunday, the university began offering undergraduate education in 1904.
CUA's programs emphasize the liberal arts, professional education, and personal development. In areas besides academics, the school stays closely connected with the Catholic Church and Catholic organizations. The American Cardinals Dinner is put on by the residential U.S. Cardinals each year to raise scholarship funds for CUA. The university also has a long history of working with the Knights of Columbus, and the university's law school and the university's basilica have dedications to the involvement and support of the Knights of Columbus.
The university has been visited twice by reigning Popes. Pope John Paul II visited on October 7, 1979.On November 12, 2007, it was announced that Pope Benedict XVI would visit the campus on his visit to the United States in 2008. On April 17, 2008, the Pope came to campus after saying Mass in the Washington Nationals stadium and addressed representatives of Catholic education gathered in the Pryzbyla Center from throughout the country. The Pope used the opportunity to revisit the topic of Catholic education and academic freedom, which the university had been involved with years earlier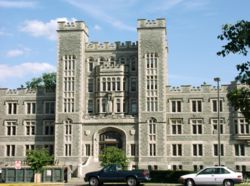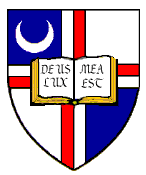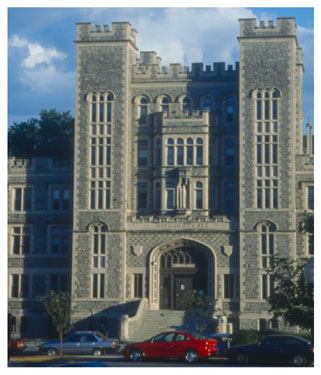 Gibbons Hall at CUA

McMahon Hall